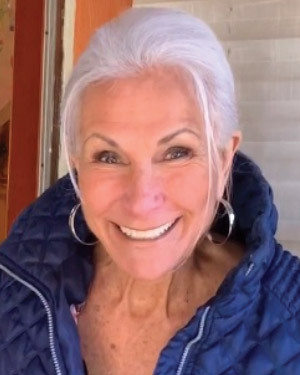 Sheila Zacker
DRE# 01385817
Having lived in the beautiful coastal beach town of Del Mar (San Diego County), I was accustomed to a lovely environment. Then, like so many others, after vacationing in the charming mountain village of Idyllwild, I decided to make it my home. I chose Idyllwild for its throw back in time vintage charm (not one stop light), the beautiful scenery and the four seasons, each magical in their own way. 1 hour from the desert,1 1/2 from the beach.

It's the perfect place to breathe fresh mountain air and to enjoy outdoor activities, quaint shops and charming restaurants. With it's many art galleries and the Idyllwild Arts Center. It's been named as one of the top 100 small art towns in America. Plus it has a famous Art High School (Casey Abrams graduate). Young people come from all over world.

I am a proud mother of a very talented 22 year old. I also am an avid hiker and artist. I and my daughter show our paintings in one the local art galleries. One of my favorite things to do is hike to a view spot and enjoy dinner overlooking our beautiful mountains and forest.

If you love the outdoors, snow, clean mountain air, the arts and beautiful scenery, then Idyllwild is the Magical Mountain Village for you!

I believe it is a privilege as a real estate agent to make a positive difference in peoples lives. Idyllwild offers a full range of properties from small & quaint cabins to spacious lodge-like architectural statements with panoramic views. It would be my pleasure to shop with you for your dream mountain home.

"First a thought then an action". I look forward to hearing from you!